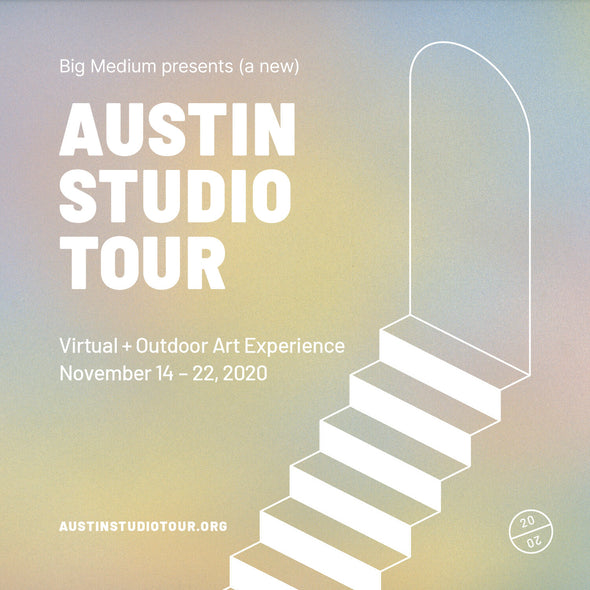 ABOUT THE AUSTIN STUDIO TOUR
A Virtual + Outdoor celebration of Austin artists that introduces the public to new ways of experiencing art, and the creative practices of artists around our city.
This is Big Medium's 18th year of producing a studio tour in Austin with 420 Austin-based artists and collaboratives in a virtual combination of the traditional East and West Austin Studio Tours of year's past. These are original works of art, not prints.
Sorry, there are no products in this collection